OUR PURPOSE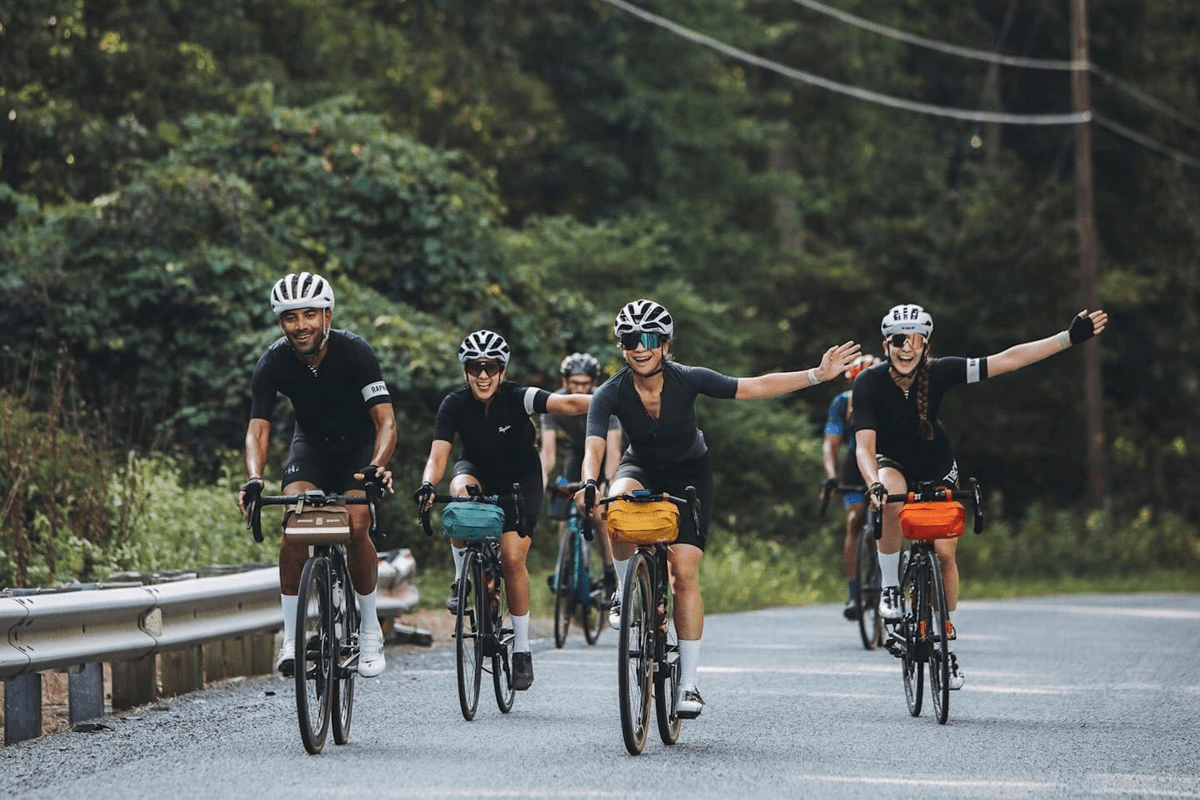 To inspire the world to live life by bike.
This purpose defines everything we do at Rapha.
Since 2004, we have set out to celebrate the unparalleled beauty of the sport and living a life by bike. No matter where we work, whether our job is to design the next generation of elite-level racewear or to develop a revolutionary tech software, we are all inspired by the same purpose.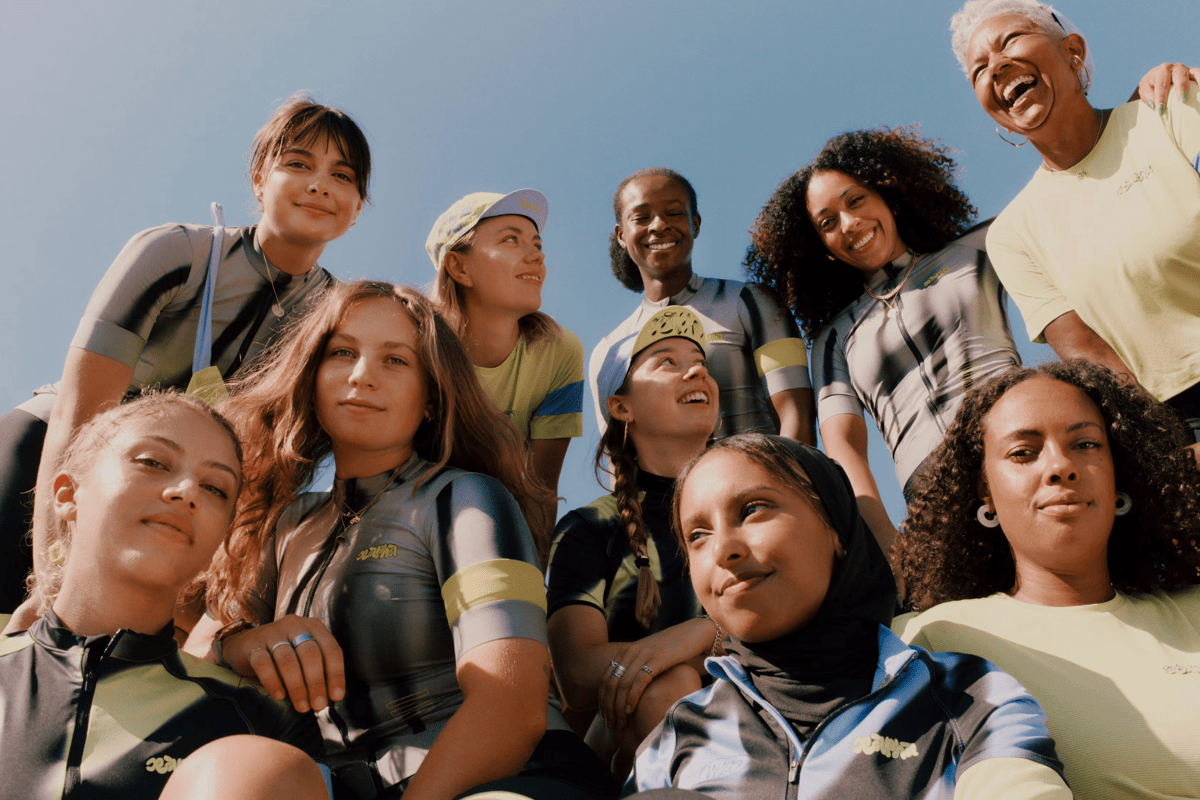 We believe that championing inclusion in the community we create within Rapha will help us take cycling to even more people in the world.
With the Rapha Foundation, we're aiming to give as many people as possible the option to ride a bike from an early age.
And we are working hard to ensure that our industry is as sustainable as the sport it serves, safeguarding the environment for future generations to enjoy.
We've only just scratched the surface of what cycling has to offer. And we're always looking for the right people to help us go further.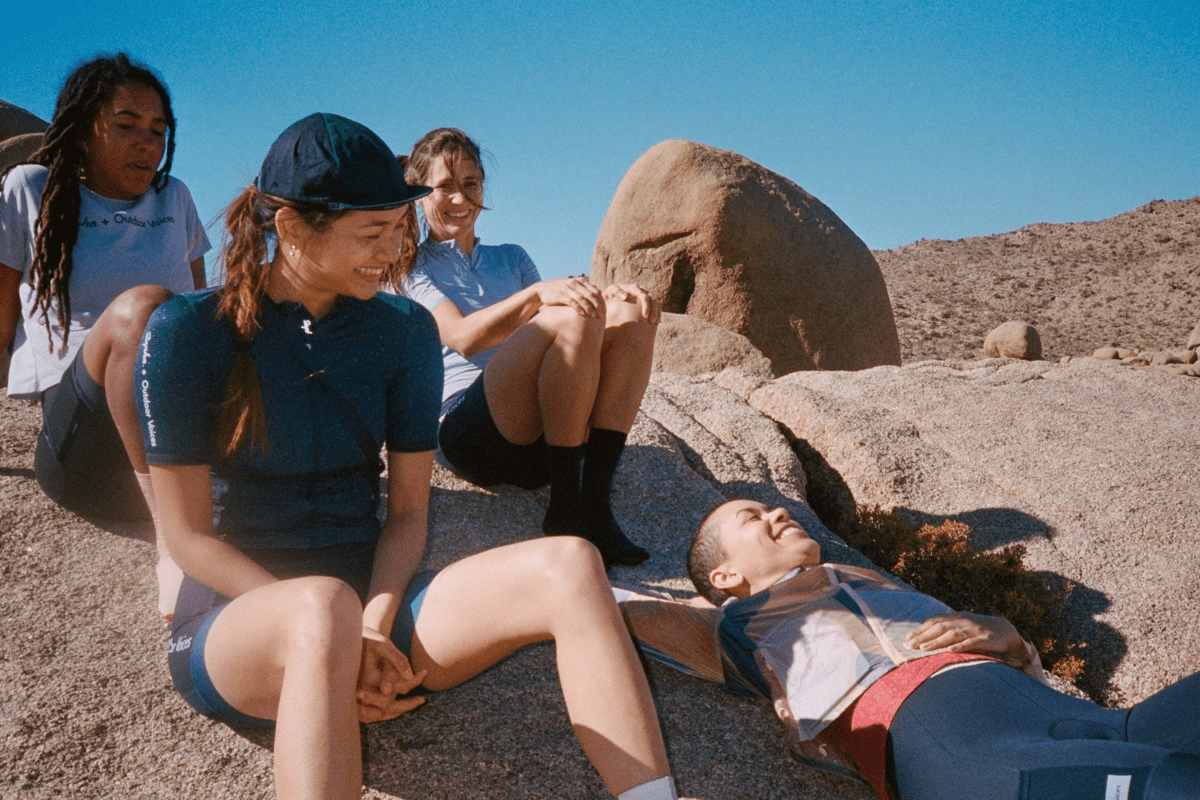 There is more to Rapha than just riding. Using innovation and input from the pros, we create new products with revolutionary design and performance while celebrating the sports rich heritage through special editions.
We orchestrate the world's greatest events, building cycling communities along the way. And as we continue to grow and evolve our brand, we dare to be different and push boundaries through collaborations and film projects, formulating the future of the sport and questioning the status quo.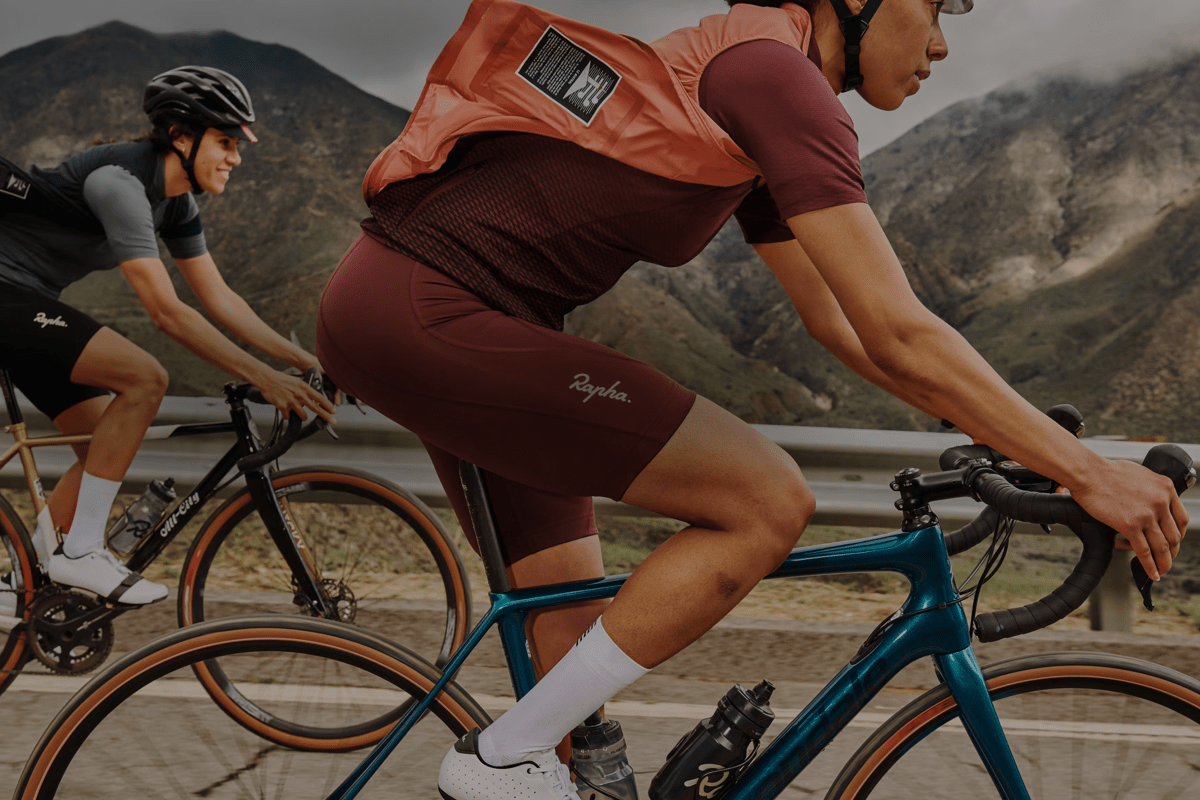 Our team reflects our audience, including a wide range of people at different points on their cycling journey.
Everyone who works at Rapha is asked to work towards fulfilling the set of values that have guided our growth from the beginning.
We look for people who are willing to learn and live these values and our purpose in their own authentic way.
LOVE THE SPORT
The relationships we build mean everything.
SUFFER
Your wildest ambitions are achievable.
THINK FOR YOURSELF
Work on your weaknesses, share your strengths
WHAT WE OFFER
To support you to love what you do, we're always looking for ways to invest in our staff and build an engaging working environment.
As well as creating inspiring places to work, we're committed to making a difference in the wider cycling community and building an inclusive culture within the brand. And from our Getting Started sessions to an annual product testing allowance, there are endless opportunities to ride your bike, no matter your experience level.
Supporting You

Generous annual leave rising with length of service, enhanced parental leave options, enhanced pension schemes, healthcare and more.

Getting Started in Your Cycling Journey

Lessons to build confidence and support those at the beginning of their cycling journey. You don't need a bike to take part.

Wellbeing

Access to a Global Employee Assistance Programme and to a variety of resources to support your mental health and wellbeing

The Social Side

Monthly social events, quarterly team away days and regular talks and events organised by our Culture Club

Product Testing Allowance

Our most important wear testers are the people who work for us. As part of our relentless approach to R&D, all staff members receive an annual testing allowance so they can put our products through their paces. And if that's not enough, we also offer a significant staff discount for yourself and your friends and family.

Flexible Working

Within our office and regional roles we offer flexible working hours so you can work at a time that allows you to do your best work. We just have core hours for collaboration and time with our teams.
OUR LOCATIONS
We are a global team with work spaces like no other.

From Rapha Works in London to our global Clubhouse Network, keep reading more to find out about where we're based.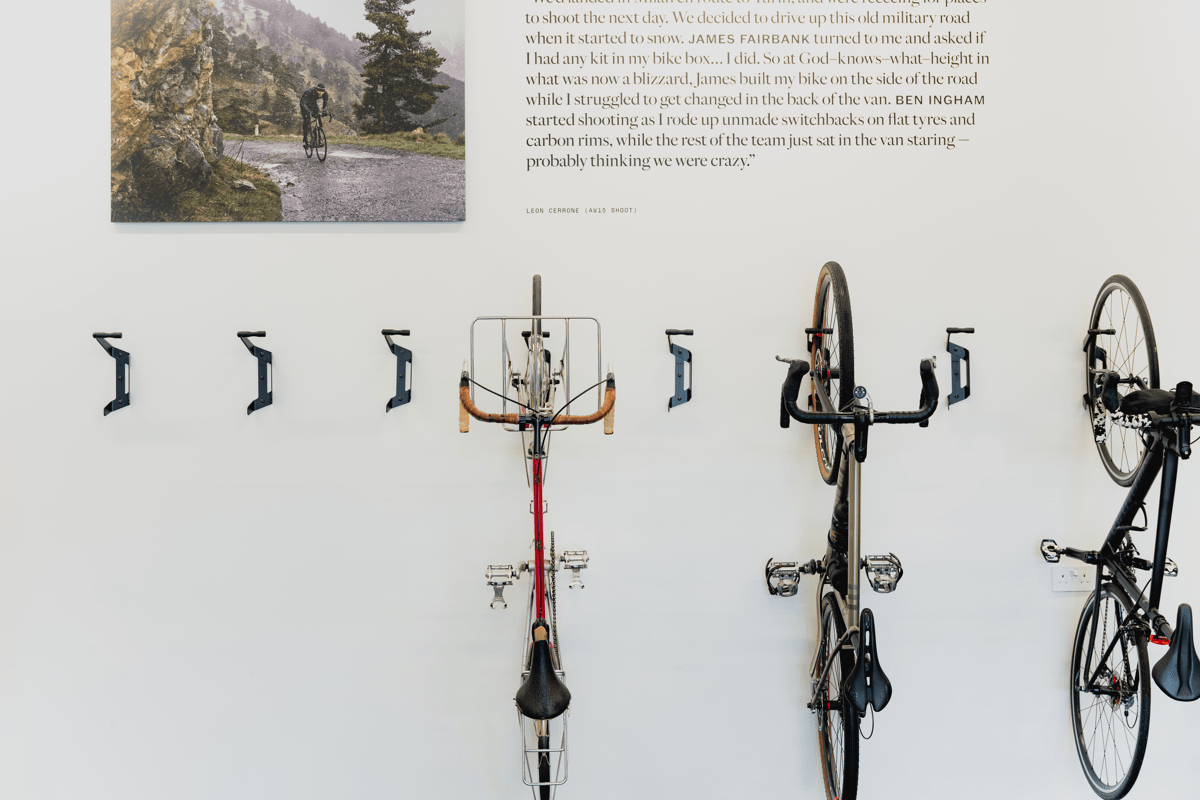 RAPHA WORKS
Rapha Works, our central office in London, is home to our largest group of employees and is much more than an office.
Inside, you're welcomed into our internal Clubhouse with a barista preparing fresh coffee, an in-house atelier where our product concepts are brought to life, and various work and social areas to inspire us to do our best work.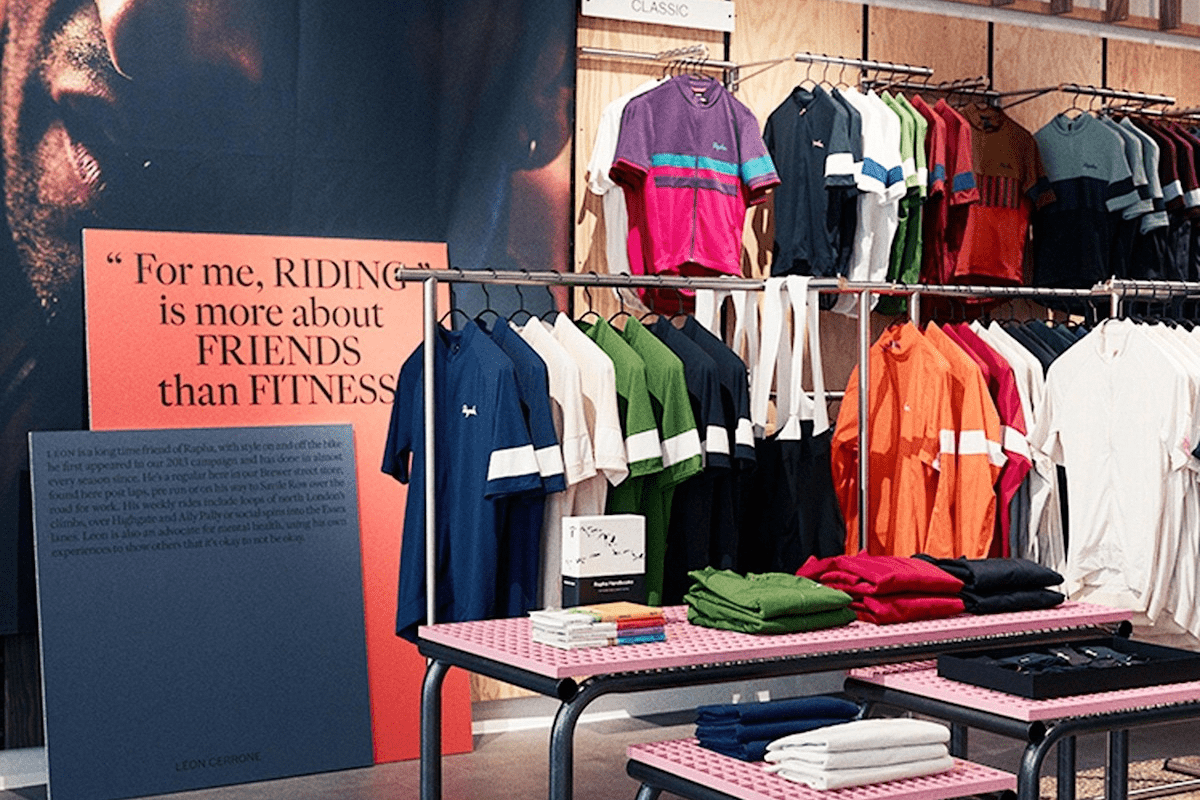 RAPHA CLUBHOUSES
Rapha Clubhouses are our community hubs, located in some of the most vibrant cycling cities around the world.
In each Clubhouse, you'll find a retail space stocked with the latest Rapha products, a café serving fine coffee and food, and a programme of live racing, rides and events. From Melbourne to Manchester, Seattle to Seoul, our Clubhouse teams are pivotal in bringing our mission to life. Whether it be coffee, food, clothing or cycling, we use our passion for these to build relationships with our customers and create unique experiences.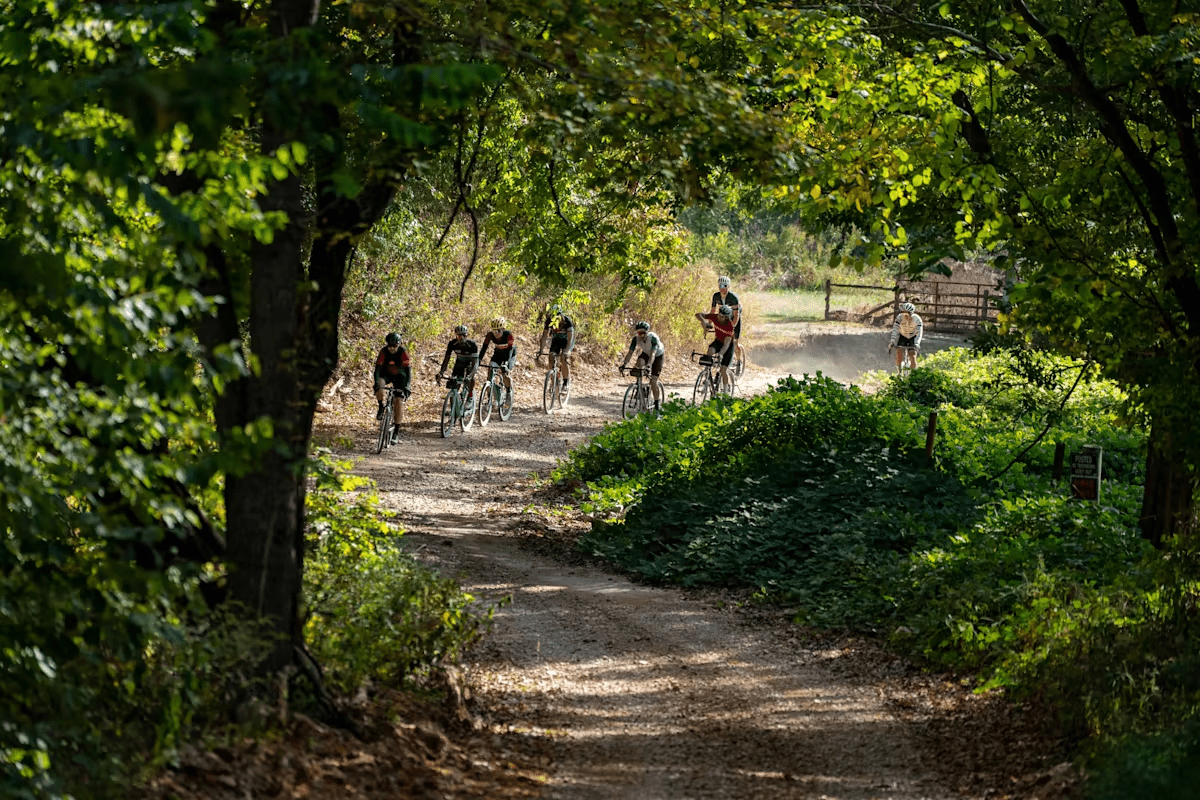 REGIONAL LOCATIONS
Our Regional employees are based in key locations across the globe. From Customer Service to our regional marketing teams in Europe, Asia and North America, they sit at the heart of our local cycling communities around the world. At Rapha, we take opportunities to come together as one global team, whether in-person or virtually, through social and cultural events.